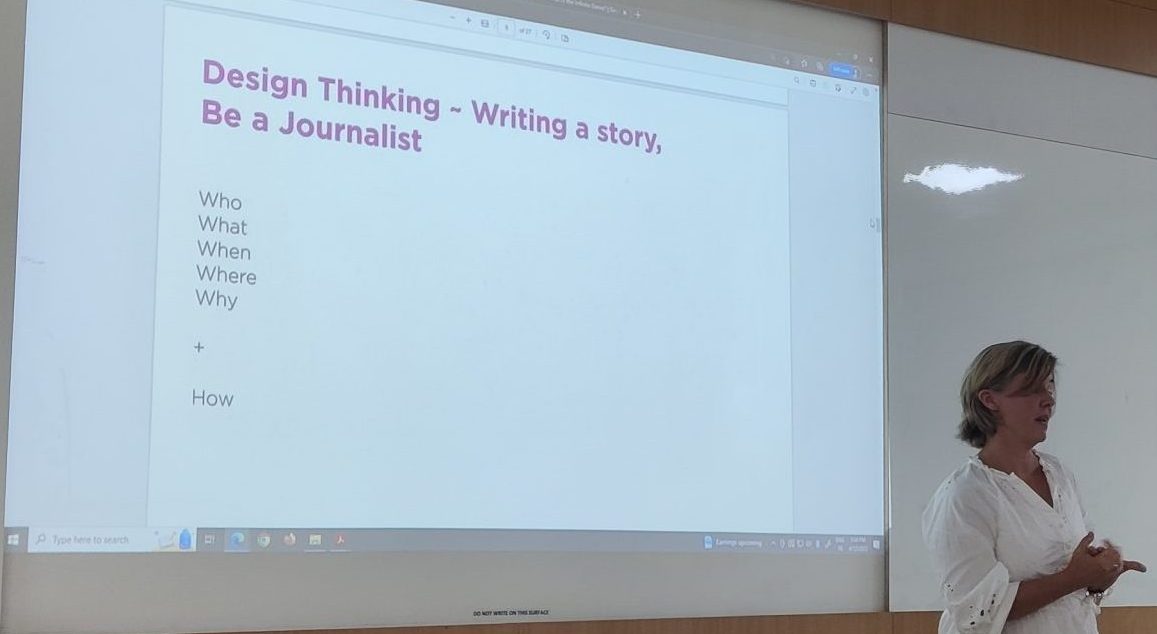 Date: 12/04/2023
About the Talk:
Designing to include as many people as possible in India, offline, online, on TV, to take on the biggest challenge of our time, Climate Change, doesn't sound fun at all. Yet, Design-Thinking provides clues, ways in to understand modern & ancient narratives, human emotions, motivations, that when fused together, enables us to venture outside to discover once again that there is no 'one-size-fits-all' but there might be a game we can play together, and keep playing, that together enables us to make a dent.
Speaker Bio:
Lisa Heydlauff is the founder of Going to School in India, a creative not-for-profit education trust that makes design-driven stories to equip children and young people with the skills they need to complete their education and transition from school to sustainable enterprise of her choice, taking on the biggest challenge of our time, Climate Change. Lisa has lived in India for 23 years. She likes to think, when she's feeling overwhelmed by it all, that she too, is scrappy, which is why she's hard at work on their pioneering children's TV series, Play City, The Children's Scrappy News Service.
Since 2003 to the present day, Going to School stories have been incorporated in NCERT curricula where they are read by 10 million children every year. Going to School movies air on national television seen by millions of people. The organization works directly in 1,000 Government Secondary Schools in Bihar equipping 300,000 young people a year with the skills they need to transition from school to equitable work of their choice through graphic novels. The Outdoor School for Girls kicks off now in Goa, Mumbai, Bengaluru bringing football to government schools for girls with an audacious goal of inspiring 2.7 million girls to come back to school to play football, learn skills and take on Climate Change.
Lisa is an Ashoka Fellow, TED Fellow and Young Global Leader of the World Economic Forum. She lives in Mumbai by the sea with her rescue dogs, Isadora, Viola, Ana Banana, Delilah & Luna
The talk was followed by a discussion and Q&A
CITAPP's Monthly Seminar Series is an attempt to create a forum where researchers across IIITB domains can meet and discuss cutting edge research on the chosen theme of the semester. The Series hopes to explore a technology or topic for its ramifications in different realms of social activity. In particular, we are interested in understanding the specific kinds of complexity that these domains present for technological innovation and design.