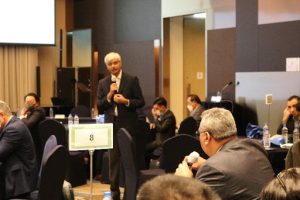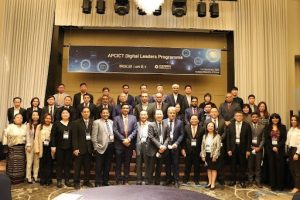 Dates: 7-11 November, 2022.
About the Event:
Amit Prakash was invited to serve as a Resource Person for the Digital Leaders Programme organized by the United Nations Asia-Pacific Centre for ICT and Development (UN-APCICT) at Incheon, Republic of Korea.
UN-APCICT is a regional institute of United Nation's Economic and Social Commission for Asia and the Pacific (ESCAP) with a mandate to build the human and institutional capacity of its member countries on the design and use of digital technologies for faster and effective progress on the UN's SDG (Sustainable Development Goals) 2030 Agenda.
The 2022 Digital Leaders Programme was attended by over 40 senior civil servants representing more than 25 countries in the Asia-Pacific region and sought to create an enhanced understanding among participants on effective policies and strategies for leveraging digital technologies for sustainable development.
Prof. Amit has been serving as a Resource Person on various capacity building programmes and workshops organized by UN-APCICT for policy makers and civil servants over the past several years. He has also authored various publications for the Centre, including the Academy module on Digital Government and Transformation, which was released in August 2021.